You are here:
Giverny Tour
Monet's Gardens Day Trip from Paris
Bus or Minibus Guided Tour

En Francais :
Excursion à Giverny depuis Paris
Day Tours to Giverny from Paris:
WARNING
Due to the Covid 19 pandemic, Giverny tours will be operating only from September 1st 2020.
Bus and minibus day trips from Paris to Giverny are operating from September 1st, 2020 through October 31st 2020:
everyday for half-day tours to Giverny only
everyday except Monday, and May 1st for full day tours to Giverny and Versailles with lunch.


2020 rates
per person




Bus Tours
with audioguide



Bus Guided Tours



Minibus Guided Tours


Giverny

Half-Day Tour

Mon. Wed. Sat. & Sun. mornings and
Everyday afternoons
Mon. Wed. Fri. Sat. & Sun.
Afternoons

Giverny
+
Versailles

Full Day Tour

Every day except Mondays - Whole day with lunch
Special Price for children
Privatised Van Tours



2020 rates
per group



Small Van
1 to 4 persons

Large Van
5 to 8 persons

Everyday
Afternoons

Giverny

Half-Day Tour

Every day except Mondays - Whole day with lunch

Giverny
+
Versailles

Full Day Tour
You may also visit The Palace of Versailles only.
It is open all year round everyday except Monday.
An extensive list of Versailles Day Tour from Paris is provided here
By Public Transportation, by Bus or Minibus, on a full day trip or a half-day tour.
Half day tours visit the Palace in itself: the Royal Apartments (King and Queen's Apartments) , the Hall of Mirrors and the Royal Chapel.
Full day tours of Versailles also explore the park,the Grand and Petit Trianon and the Hamlet of the Queen Marie Antoinette.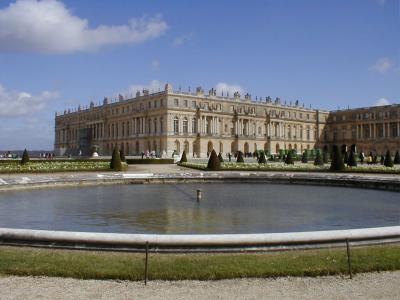 Chateau de Versailles Palace - Photo A. Cauderlier
Monet and Van Gogh
Auvers sur Oise, the town where Vincent Van Gogh lived and died in 1890 is not a long detour on the way between Paris and Giverny.
Minibus and Private van day trips from Paris to Giverny and Auvers sur Oise are operating from April 1st, 2020 through October 31st, 2020:


2020 rates





Minibus Guided Tours


Privatised Van Tours

Small Van
1 to 4 persons

Large Van
5 to 8 persons

Giverny
+
Auvers

Full Day Tour

Wed., Fri. and Sundays
Full day with lunch
Every day except Mon. & Tues.
Full day with lunch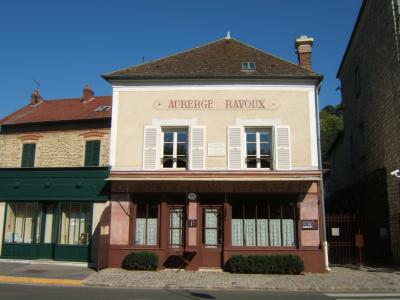 Vincent Van Gogh place in Auvers sur Oise : Auberge Ravoux
Photo A. Cauderlier

Giverny Sightseeing Tour - Photo A. Cauderlier