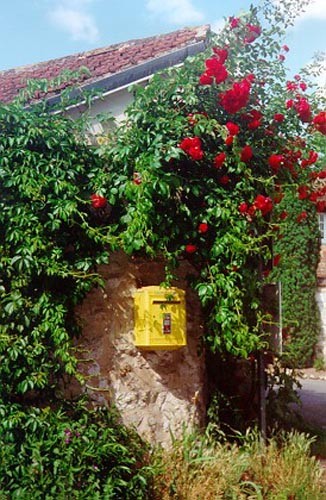 Photo Denise Grenier
In his letters Monet kept expressing his stronger and stronger attachment to Giverny. He would stay in the village until his death.

In 1890 he became the owner of the house and gardens and transformed them completely. In front of the house lies the Clos normand, full of flowers, (100, 000 plants replaced each year and 100, 000 perennials) on the other side of the road he had the waterlily pond dug. To achieve his aim he didn't hesitate and diverted a branch of the Epte River.

At the beginning of his stay in Giverny, Monet found inspiration in the surrounding countryside. But he gradually limited himself to his water garden and depicted tirelessly the Japanese bridge and the waterlilies.

From 1887 onwards a colony of foreign painters, mainly Americans settled in Giverny. But this seems to have been by chance and the charm of the place rather than the presence of Monet (which they did not know of). The painters Sargent, Metcalf, Ritter, Taylor, Wendel, Robinson, Bruce and Breck came first.