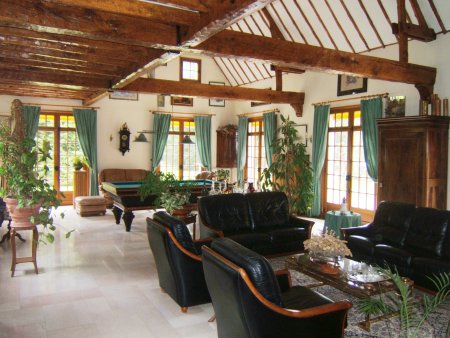 Grand Salon at Manoir de La Couture Boussey
Total peacefulness: the Manoir of la Couture is surrounded by a gorgeous three hectare park, and it is bordered by a wood.

When you arrive at the front gate, you make out the house behind a few pine trees. The architect who designed it forty years ago was inspired by norman features, half-timbered walls, small tiles, dormer windows, to compose sort of an ideal cottage ennobled by a funny stone turret.

Inside, the large salon and the billard are a nice place where to relax. Upstairs, the five cosy rooms are very comfortable. Decoration mixes norman furniture with exotic objects to offer an appealing rich-looking style.