You are here:
Advance Ticket to Giverny Monet's Garden

En Francais :
Billet d'entrée pour la maison et les jardins de Claude Monet à Giverny
WARNING
Due to the pandemic, the use of electronic advance tickets with time slot will stay highly recommended in 2021.
The process for 2021 Giverny Ticket sale is right now suspended to reopening administration authorisation.
For your information Giverny Advance Tickets for the season 2020 was as follow:
Tickets were valid for the date and time slot you had selected.
You had to print your Giverny Tickets on your own printer, or to use the electronic version of them on your smartphone or tablet
Tickets were issued by 3 different ticketing platforms having each their own policy.
Each platform had a quota per time slot.
Ticketmaster used to offer an interface in English. Digitick and Fnac only had it in French
2020 rates for Tickets to Monet's garden issued by ticketmaster used to be
Normal fare and seniors: 11.50 euros
Reduced price for Children and Students: 7.50 euros
Reduced price for Disabled: 6.00 euros
Children under 7: free of charge
Optional Cancellation Insurance
If you have trouble to get tickets from Ticketmaster,
you can try to get them from Digitick (in french) by following this link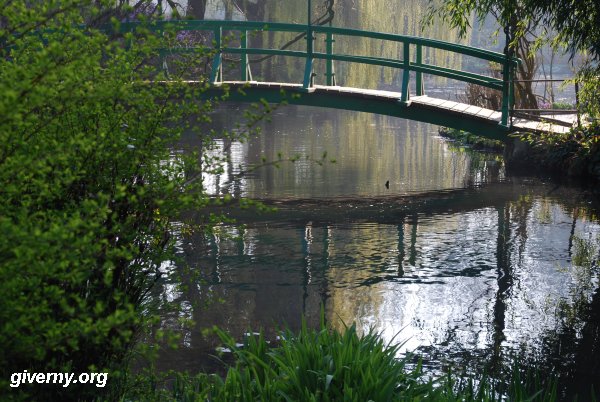 To buy your ticket for 2020 season

just click below to start


3 more Monet Related Places to visit in Paris
The Marmottan Monet Museum, Paris
The Marmottan-Monet Museum presents the largest collection of Claude Monet's works in the world, from Impression-Sunrise to Giverny's Water Lilies.
It is made of 94 canvases, 29 drawings and 8 Sketch books.
Impression, Sunrise, Claude Monet, Marmottan Museum Paris
The Orangerie Museum, Paris
The Orangerie Museum hosts the final masterpiece of Claude Monet: The Waterlillies wide decoration, a set of paintings of 91 meters long.
Monet invested his last forces for more than two decade to create this "illusion of an endless whole, of a wave with no horizon and no shore" in the words of Monet. It has no equivalent worldwide.
The Orangerie Museum is located in the heart of Paris on the Place de la Concorde.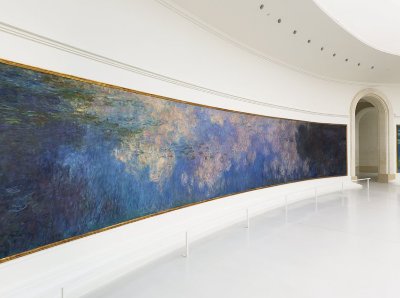 The Water Lilies cycle, Claude Monet, The Orangerie Museum, Paris
The d'Orsay Museum, Paris
More than 80 paintings of Monet, among the most famous, belong to the D'Orsay Museum collection.
The Museum is located in the pure center of Paris on the left bank of the Seine river.
And also
starting September 1st, 2020

Poppies at Argenteuil, Claude Monet, D'Orsay Museum, Paris