Animal art
Vernon is one of the few museums in France specialised in animal art. The museum owns over 400 works by artists like Pompon, Jouve, Nam, Steinlen... Beside paintings and drawings, the largest part of the collection is made of sculptures.
Even very small children are fascinated by these representations of the various animals, kangoroo, camel, goat, cats or birds. It is a good opportunity to take them to the museum to discover how fun it can be.
Three rooms are dedicated to animal art. The first one illustrates its growth during 19th Century, the second own its use in decorative art between the two world wars, from realism to abstraction, the third room shows contemporary artpieces.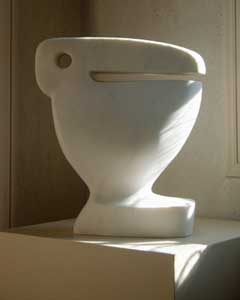 Bodart
Pelican