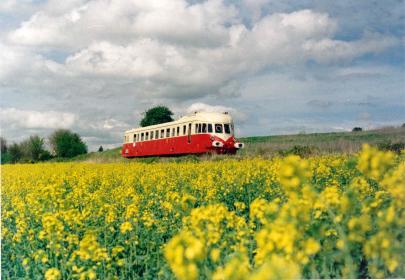 The former railway along the Eure valley isn't in use anymore, except for this charming autorail train. It takes 'travellers' in Pacy sur Eure station, at 15 km from Vernon-Giverny.

You will make your way along the meanders of the Eure River at low speed, for about 10 km. Arrived at destination, you will have plenty of time to stroll in a lovely village before coming back to Pacy.

Two routes are possible : Pacy-Breuilpont or Pacy-Cocherel.

Rates 2006 : 8 euros, reduced 6 euros.