The registered hiking trail along the river enables nice walks, as well as the untouched village streets.

If you like gardens, the beautiful rose garden of chateau de Miserey is only a few kilometers away, as well as the famous water garden of painter Claude Monet.

Cats and dogs are not allowed at clos de Mondetour, but the owners are fond of horses. They will welcome yours in their pasture.

Closed car park in the estate.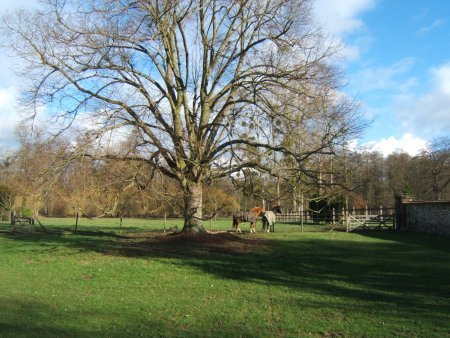 The park of Clos de Mondetour in the Eure valley