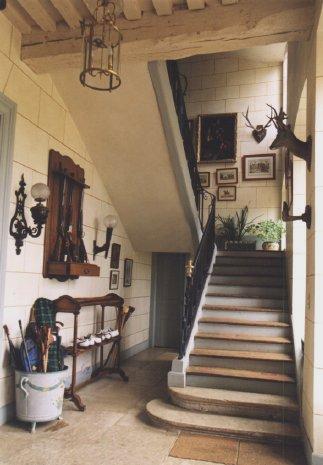 Its story started 200 years after Jesus-Christ : at the beginning this agricultural property (Villa) belonged to Mr. Amallo, a German guy. Then Amallo's Villa became Amavilla and finally Emalleville. Furthermore you can always discover by plane the foundations of the fortifications and of the keep which existed at the stage of medieval Motte and are located in the East of the current Chateau.

Then and during three centuries, Emalleville belonged to an ancient and famous Norman family whose name was Mailloc. At this stage, this seignorial Manor which was located on the top of Evreux city, protected it ; and the church, which belonged to the Bec-Hellouin Abbey, collected for it the religious Dime tax. It did it untill the Revolution.

At the beginning of the XVIII th century, the new owner, because of his wedding, Sir Marquis of Sandricourt (that's the reason of the street's name in our village) who needed money, sold very quickly the property to Mr François Duvert, who was general treasurer of the Rouen's Office. Between 1720 and 1725, he rebuilt the current Chateau and Outbuildings on the ruins of the ancient one and especially on the magnificent vaulted cellar ( builted in the XVème century).

The current archichecture is relevant with the new confort which occured in the beginning of the XVIIIth century and which introduced small livings with large windows, location in the south of all the bed-rooms and living-rooms, and dressing of all the brut materials.

The chateau is in the center of a large parc (12ha) where you will enjoy a French garden in the North ( within the Outbuildings) and a magnificent English park in the West and in the South , wherein you will discover a rare circular path of limes. These 150 trees were planted in the XVIIIth century around specific picnic platforms. You will also discover an ancient pool with a monumental statue, several old trees like Sequoia, Catalpa, blue Cedar, red Beech and the orchard. All the buildings and gardens are registred ISMH.