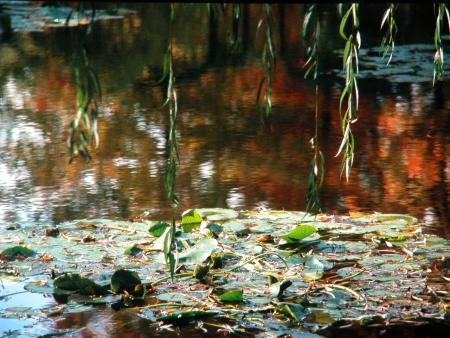 More Giverny photos by Anne Chrysoteme ...
Finally, making way on the banks of the Water Garden, you can contemplate the somptuous marriage of the water and the air. The islands of leaves of the water-lilies let the trees bordering the pond voluptuously reflect in the meridian light, the black lines of the trunks and branches emphasising the opulence of the reds and gold.

Every now and then, through breaths of air, some leaves drop and like golden crowns silently dance in space before finding their place in the brocades of tapestry arraying the surface of the water.

How can one resist to so much magic ?