You are here:
Miraï gives
Watercolor classes
in the Chinese Style
at her Artist Studio
near Giverny

En Francais :
Miraï, Aquarelle chinoise, stages
Contact Miraï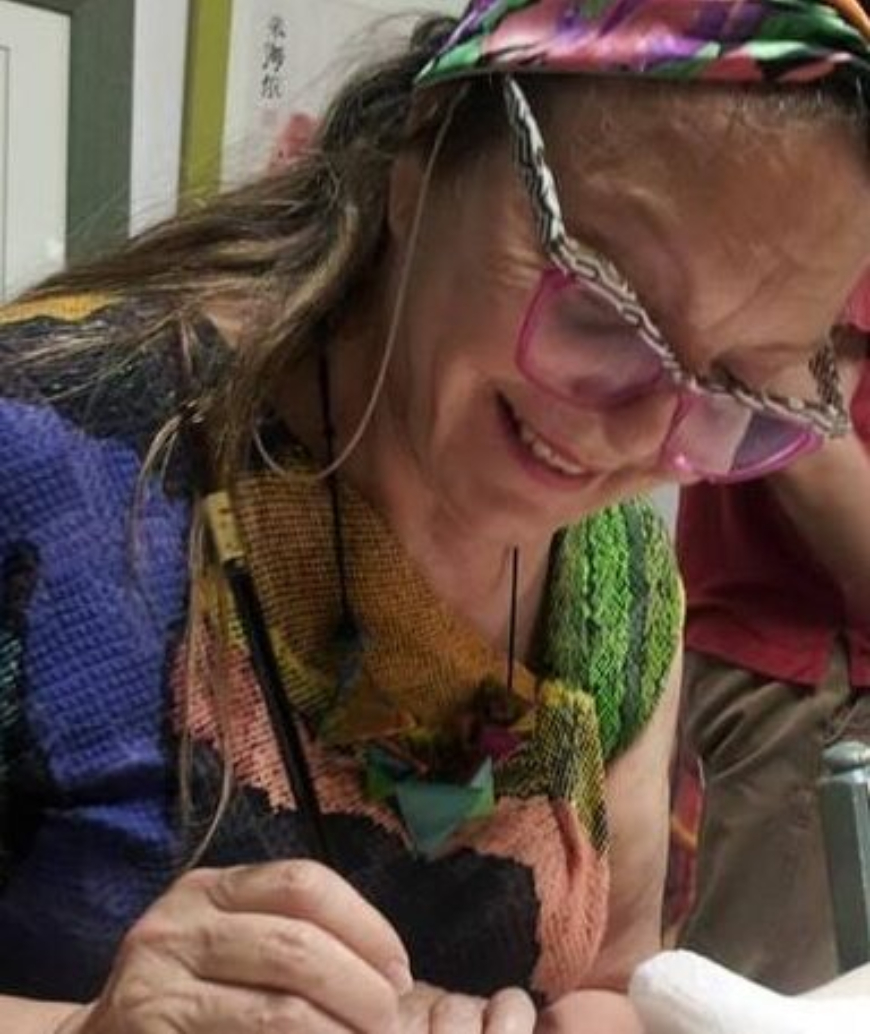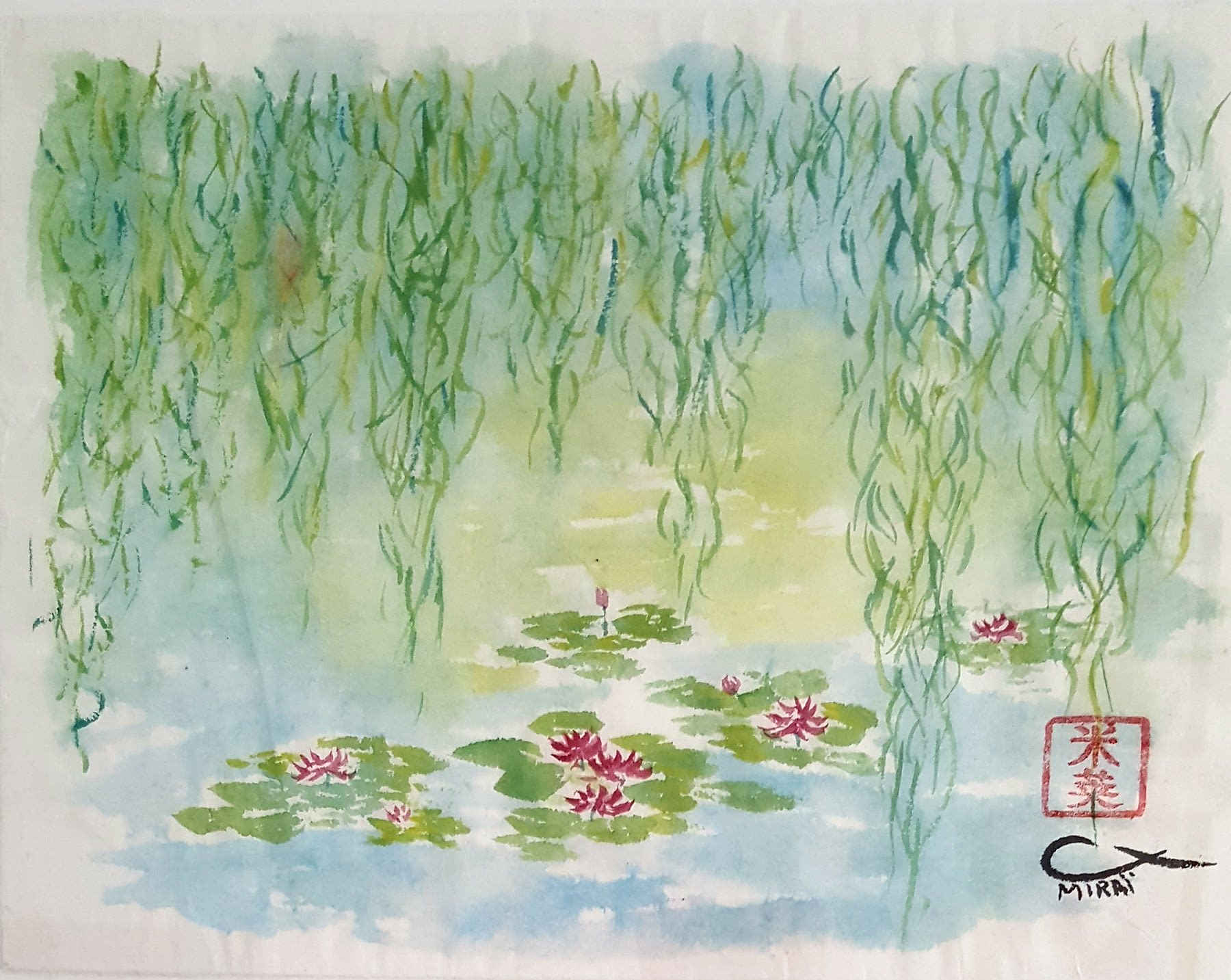 A la Chinese painting of Monet's waterlily pond by Miraï



This activity will bring you pleasure and serenity
and will help you forget everyday's stress!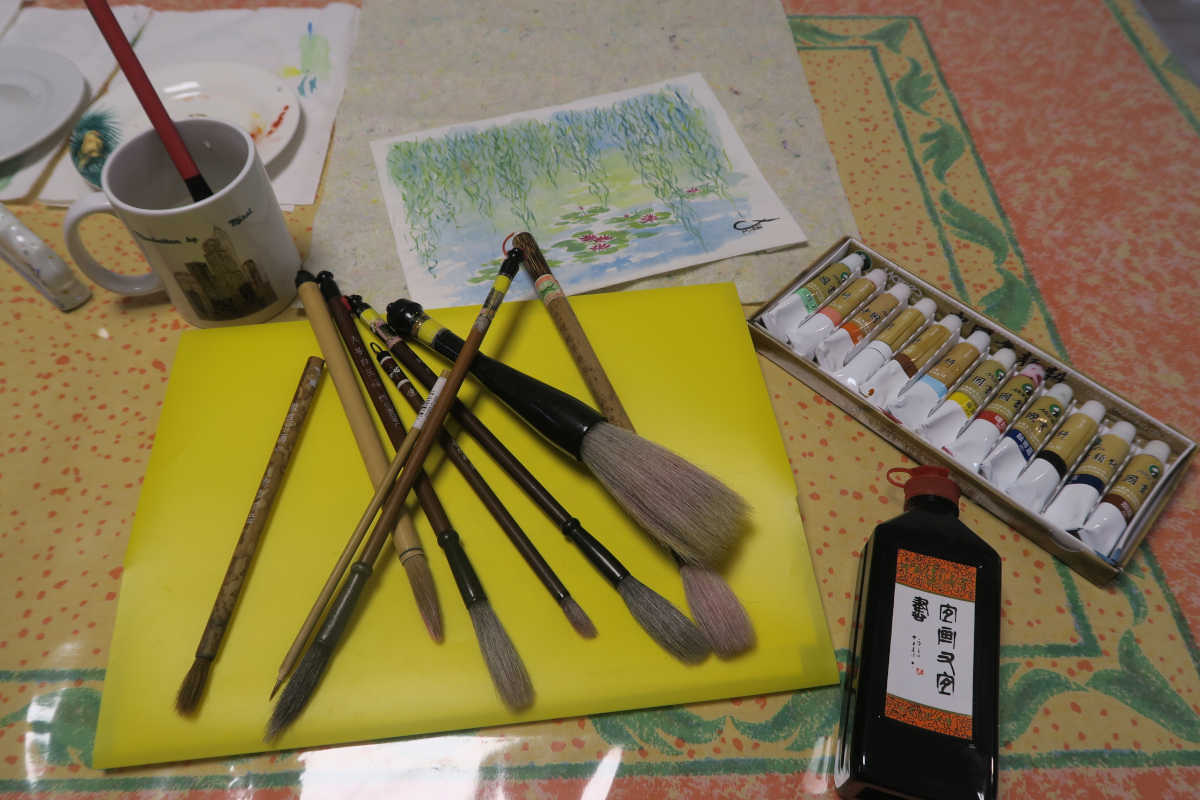 Magical Chinese brushes !..
Proposed schedules: from 10:00 to 1:00pm and from 2:00 to 5:00pm and from 6:00pm to 9:00pm.
Transportation available to the painting place from Vernon or Giverny.
Outdoor painting possible depending on weather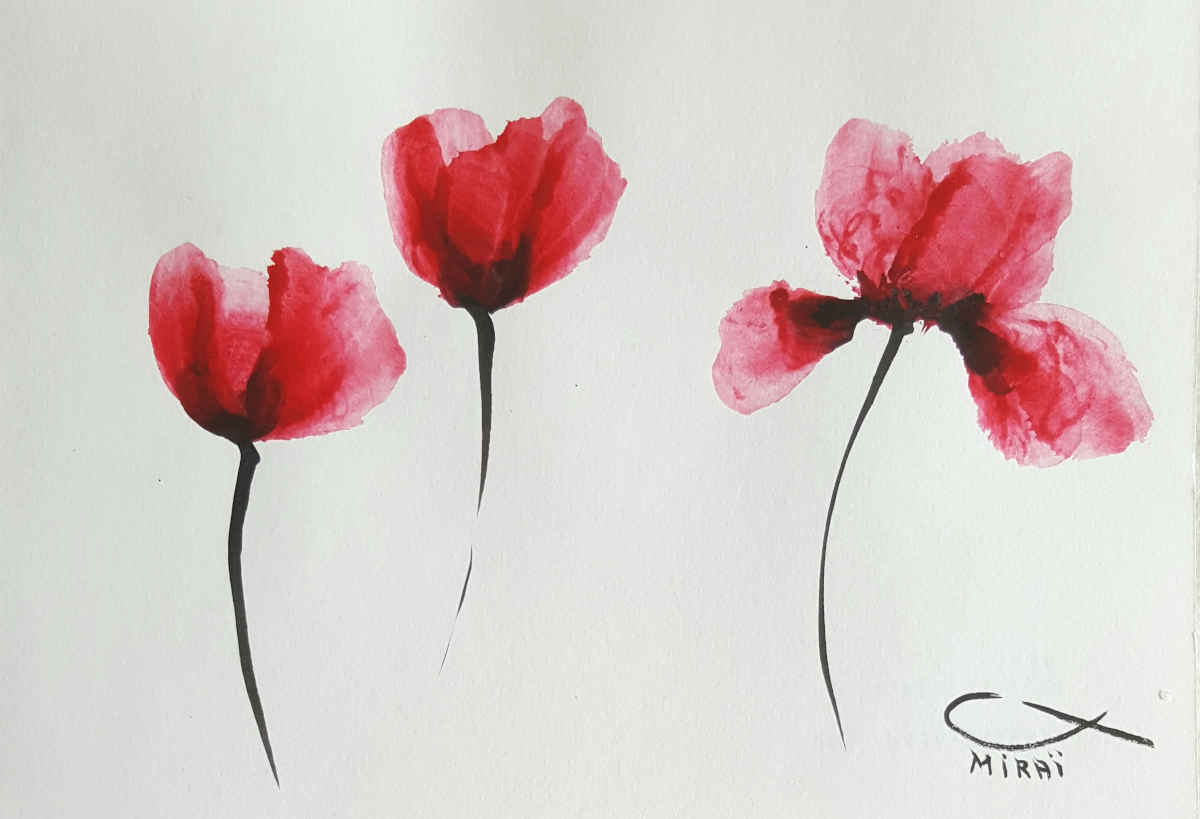 For Adults and Teens (from 12yo)
maximum 6 persons per class.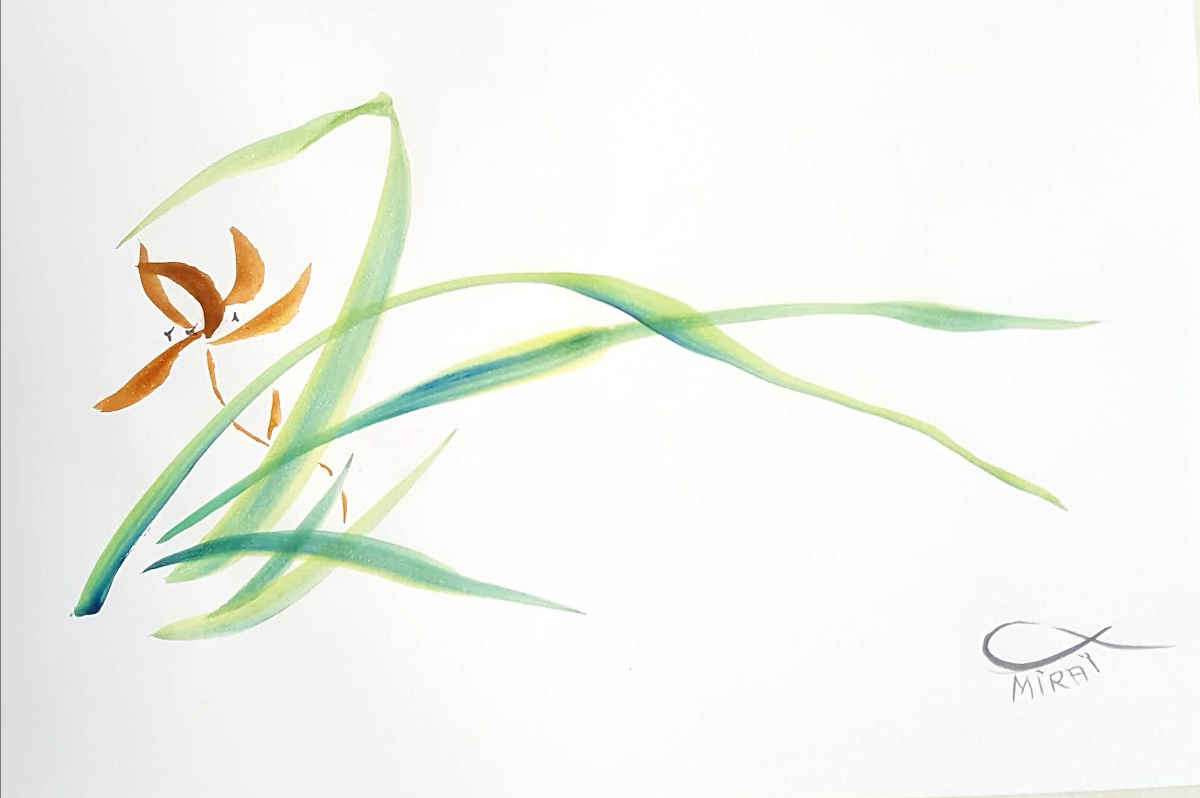 Class content
Introduction to Chinese Watercolor painting

Demonstration

Chinese Watercolor painting initiation

Creation of one or more paintings

Mounting: only for the 5 day training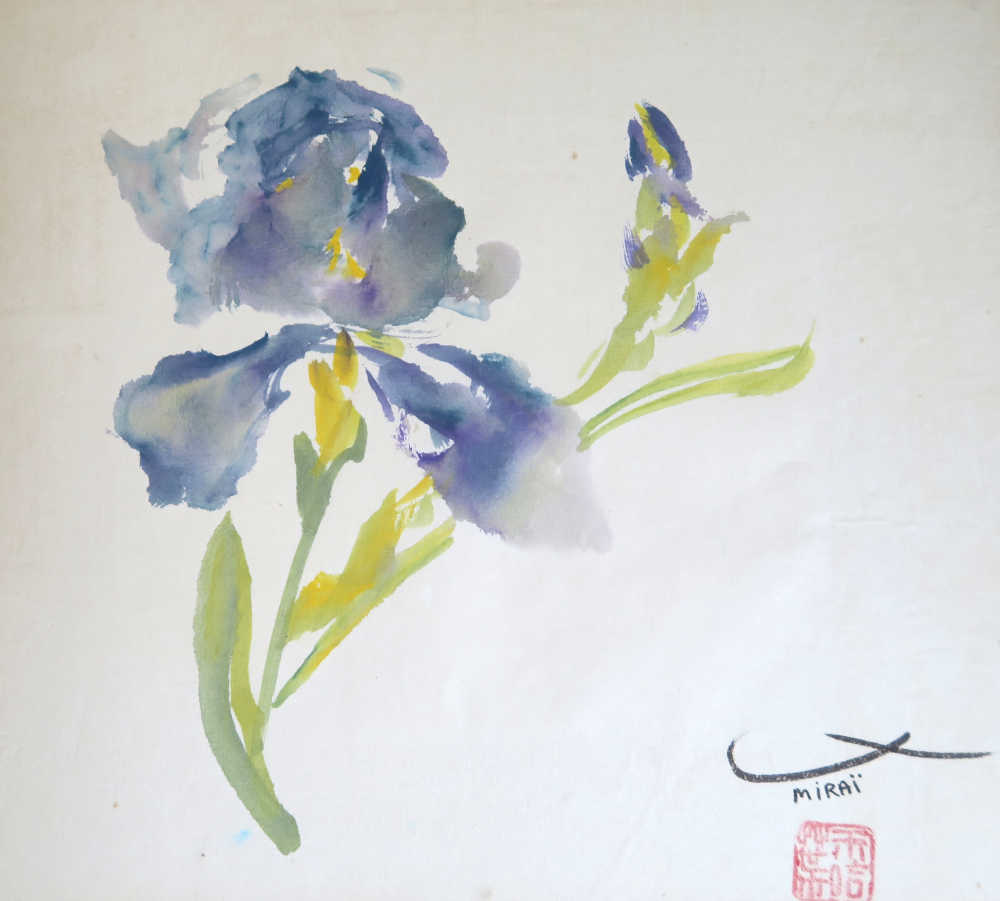 Giverny Iris
All the material is provided!
For further information, thank you to contact MIRAÏ by email or by phone: 33 (0) 6 18 62 31 24.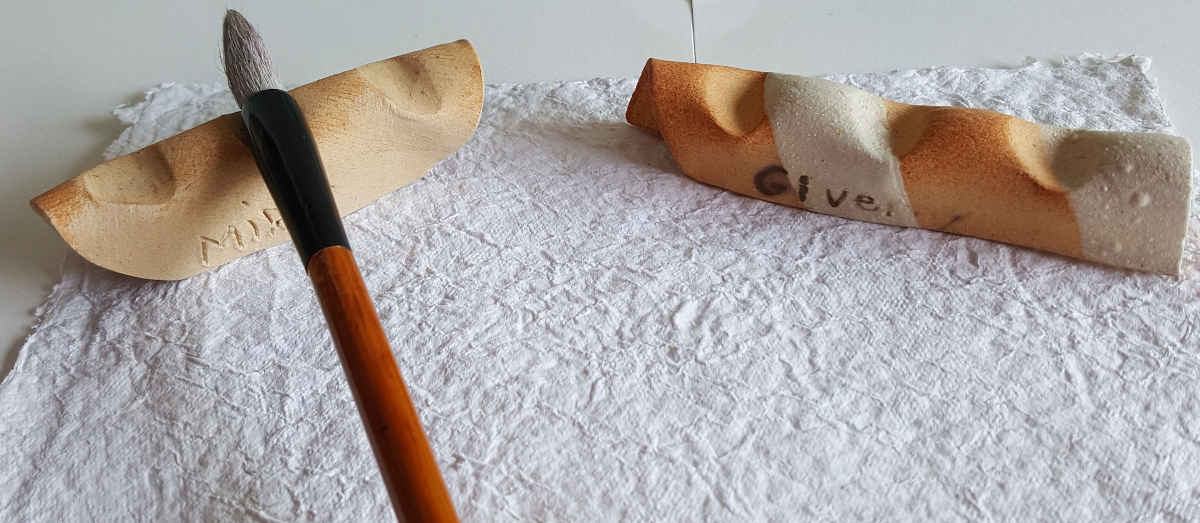 Brushes
AT HOME AT GIVERNY
As a child I used to play in Monet's garden with my friends! The site was abandoned and looked wild. We sneaked through the fence and loved playing hide and seek in the bamboo grove... until the curator Mr Gerald Van der Kemp arrived !
HOW I STARTED PAINTING
I've always loved painting and was attracted by Chinese art, so I took Chinese Calligraphy and Painting courses given by Master "Xiao Hong Li". I had to repeat and repeat endlessly the same patterns... Then I started painting flowers in the " Chinese painting free style ", a very subtle way of painting, still supervised by the Master.
I FIND MY OWN STYLE
Thanks to practicing a lot, my own style emerged, a combination of Chinese painting and the beauties of French landscapes. I lay out Chinese Inks and watercolors on natural rice or bamboo paper with Chinese traditional brushes.
Visit Miraï's Virtual Gallery

Contact Miraï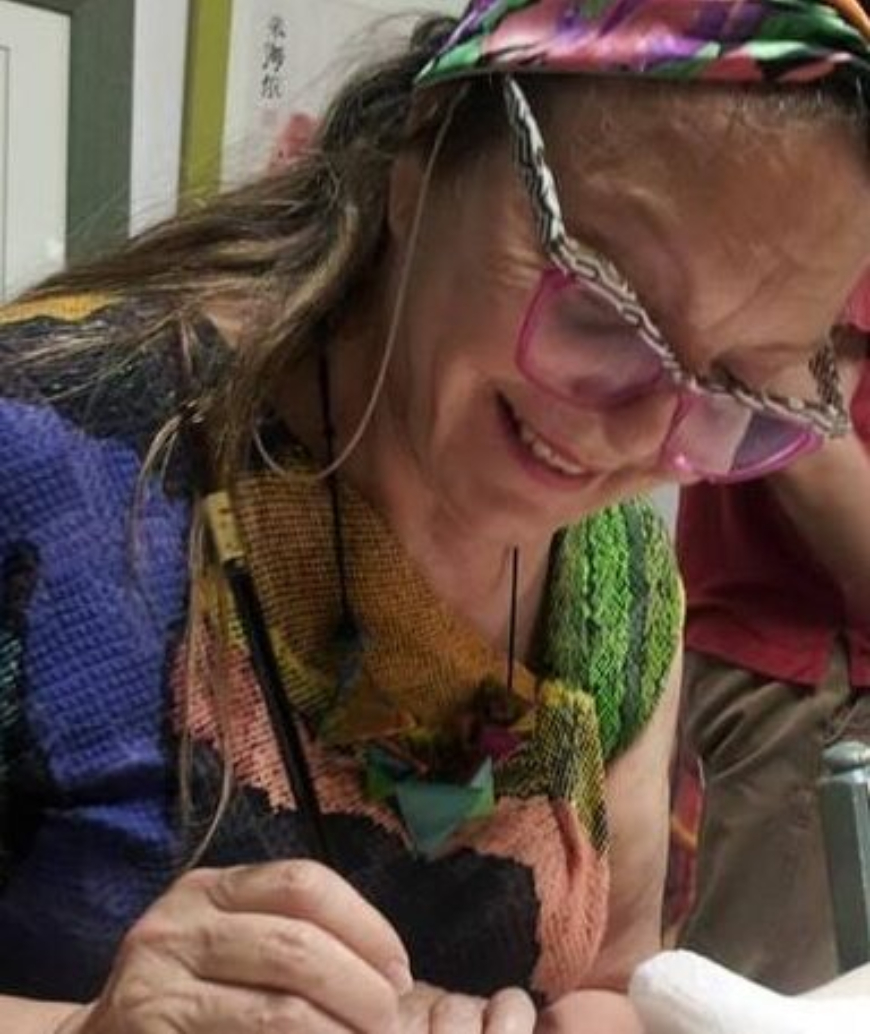 Miraï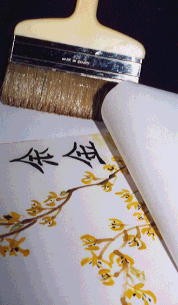 Mounting