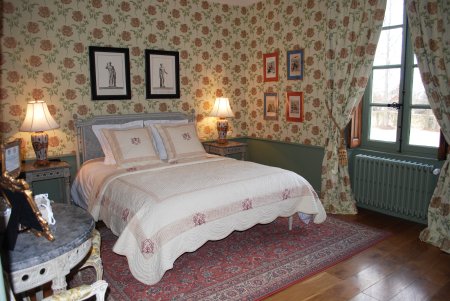 The Manet-Saint Simon bedroom at Chateau de Maudétour
Unfold the inner shutters and dream sweet in the stillness of country side... Tomorrow morning you will enjoy a somptuous breakfast! Next, you could take advantage of the training room, or relax in the jacuzzi or sauna. All these facilities are located in the former cellars of the chateau, which provide them a dramatic setting!
If you prefer a walk, the little village of Maudetour is very quaint, and the neighbouring woods and fields don't lack charm. The Seine valley, cradle of Impressionism, is only minutes of drive away.