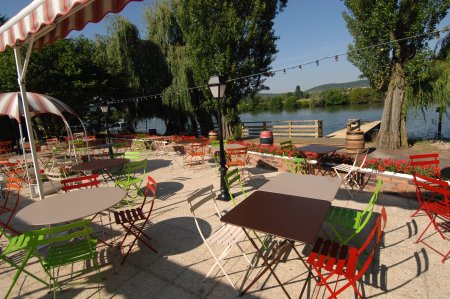 Enjoy a break at the edge of the river! Be it for a meal time or for a stay, the hotel restaurant Les Canisses offers its charming location on the river Seine bank.
Starting from the hotel, you can reach Giverny in 10 minutes, Rouen in 20 or Paris in 45 minutes.
It all started a few years ago with a refreshment stall for anglers. The chef began cooking tasty little dishes. They had such a success that a dining room had to be built, and soon a second one, together with a 22 rooms hotel.