The Parade Suite
Consists of the Parade Bedroom, the Boudoir, and Bath.
The Parade Bedroom
It was reserved for special guests, with its canopied four-poster bed prominently ensconced in an alcove set apart by a balustrade. The painted ceiling depicts Apollo and his chariot.
A monumental fireplace of carved gilded wood faces the bed. Above, a majestic painting by Lionello Spada, Enea and Anchise, along with portraits of King Louis the 14th, the Queen of France and the Grand Dauphin.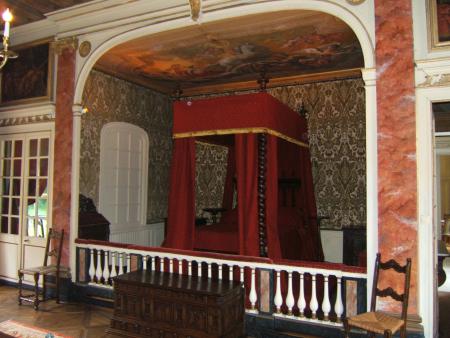 The Parade Bedroom, Chateau de Bonnemare